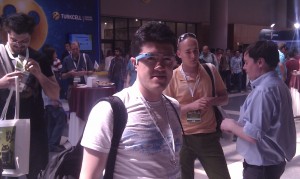 I am experienced in different areas in Telecommunication, Consumer Electronics and White Goods companies. I developed wide range of different projects during my whole career like Application Software, Mobile Apps, Embedded System design and development, Smart Home technologies and many others while using different technologies and programming languages and engineering tools as well.
Currently I have been working as Smart & Connected Products Lead in Arçelik R&D and managing regional and global IoT projects development in Arçelik Group. Formerly I was Head of Software Development in Bosch & Siement Home Appliances. Previously I have taken many roles in my career as software design and test dept. management, leadership, software design and development engineer in early years, later as technical expert and leader in small groups, and project leader for some multi-disciplinary teams. I used several traditional and evolutionary development lifecycle methodologies, now it's easy to judge them in case and decide to use any of them. Agile is the best, for sure.
I am strong at technical background on Research & Development, Software Engineering, Web and Cloud Technologies, Development and Testing, Embedded Systems, Tools and Techniques, Design Patterns and Architectures. I should add some soft skills like Team setup and building, Project Management, Management and Leadership, Intercultural awareness, Discussing and Convincing into my managerial skills. In addition, I was several times awarded as "Creative Innovator" in my career and I have 5 patent filings.
I am plan-oriented and well-disciplined on tasks, easy-to-communicate, flexible and go-getter person. I am fan of team-work and believing in getting and delivering results by the help of team synergy is always easier. I love sharing info and coaching newbees and experts, discussing things to move something forward, always thinking about out-side-of-box, eager to innovate and leading change.
I am aiming to compete myself with my technical and managerial skills and try to attach my department and company's goal at my best in short term. In long term career planning, I am working to be a world-wide leader who is known very well, to help company and other people to improve their existing status with my best-practices and learnings. I am also visiting some conferences and universities to share my knowledge on Software, IoT, Artificial Intelligence and Digital Living.
I like travelling, seeing new places, do oil painting and charcoal. I would try once more, I was the first ranked in a competition at my hometown while I was in high school. I had even have of my pictures in some exhibition (: Nowadays I spend my time most by taking pictures with my Nikon. Take a look my Intagram account Instagram.
I would be really happy if we meet and talk to each other face-to-face about any opportunity we can work/cooperate together.
If you're interested, please Contact to me.
Ayhan AK